Personal Financial Literacy for Your State
Table of Contents
A custom-designed course will align with the knowledge, skills, content required for your State's adoption standards.
To achieve outcomes, States should require:
Students to have long-term goals

Students to create ten-year academic, financial, career, and personal plans

Critical thinking

Problem-solving

Creativity

Teamwork

Working with AI

Presentations

Projects
To achieve real-life outcomes, the above components are absolutely necessary and integrated into every D&A course.
PFL for Your State gives you an opportunity to work with D&A, a specialty publisher of outcome-based financial literacy curriculum. We do not publish books or courses to simply make money. Our goal is to provide every student an opportunity to be financially secure and independent, and thereby preserve democracy in a world with the challenges and opportunities of AI.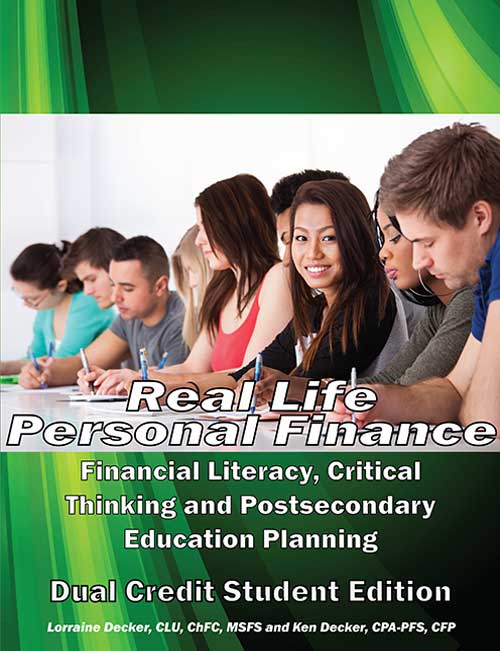 Click on the topics for more information - Table of Contents and Frequently Asked Questions. If you have more questions or wish to preview an existing course, please complete the CONTACT US form.